Marlins English Testing
Use of English language on board is mandatory for seafarers globally. STCW convention and IMO requirements stipulate the need for seafarers to communicate in English language respectively. In response to the seafarers English training needs, Marlins have developed range of products designed for assessment and training of crews. These resources are used for recruitment and training purposes by key employers in ship management, marine leisure and offshore sectors and are implemented worldwide.
.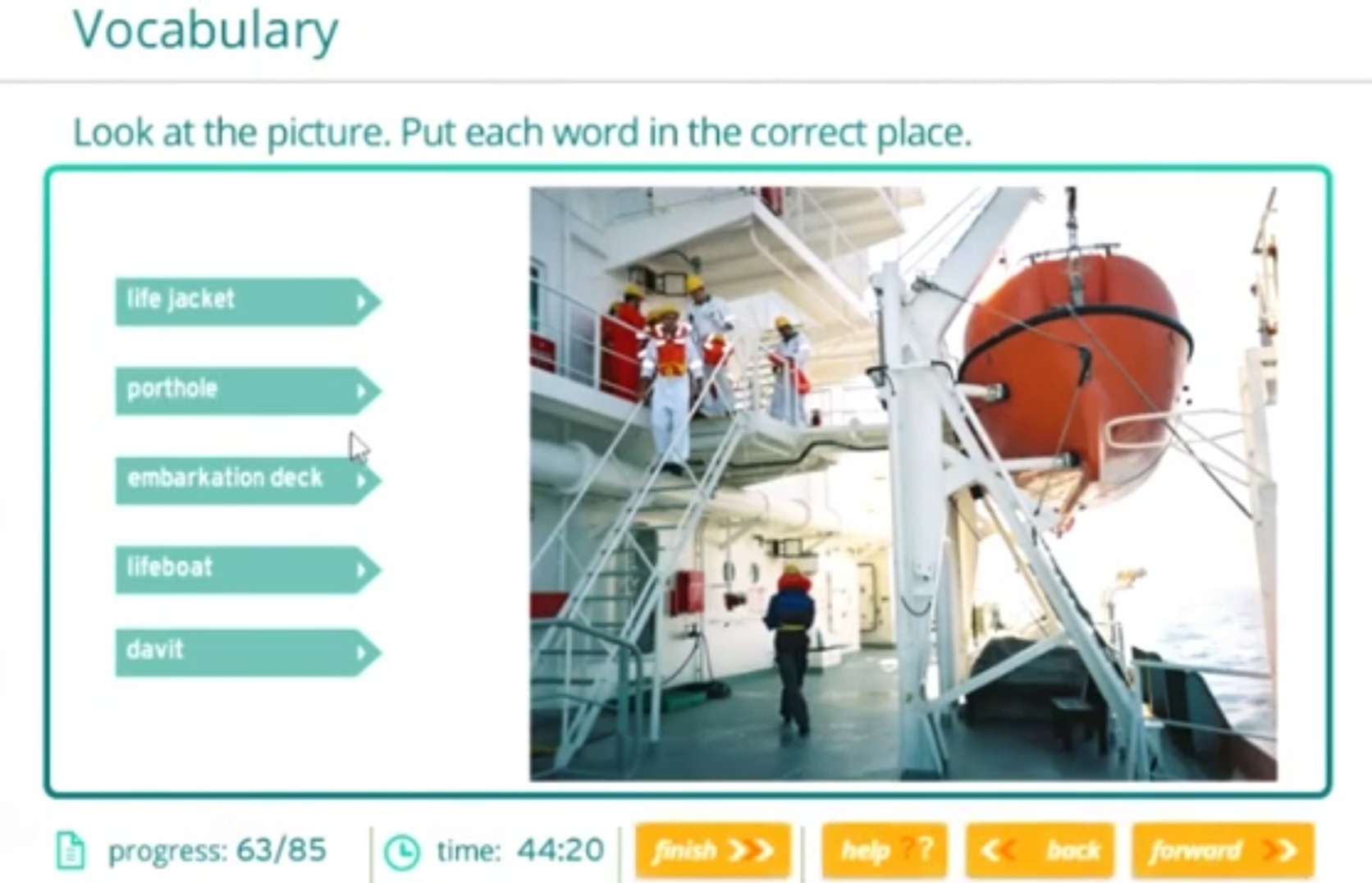 The Marlins English Language Tests are taken online at our Test Platform. Our tests use contemporary English testing methodology and enable employers to assess understanding of English quickly and accurately. Test users get the chance to practise each question type before they start the test and help information is available in 14 languages. A certificate of the user's result can be printed out at the end of the test.
The online test also allows larger companies with several test sites to manage the purchase and distribution of tests through one central account. A powerful new reporting feature allows reports to be compiled on purchase history, test balance, test results and enables searches for individual test results.
There are three different English Language Tests targeted at specific industries.
Interested with this service.