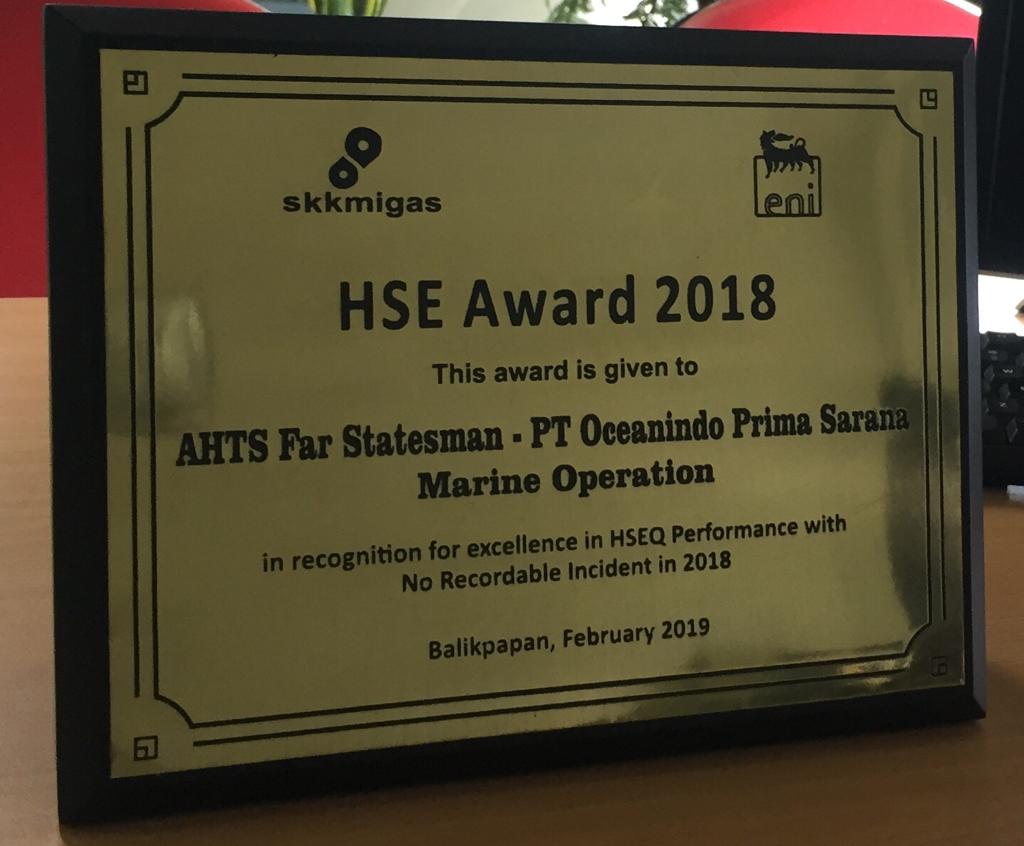 Oceanindo Prima Sarana picks up a prestigious HSE Award
Oceanindo Prima Sarana is a winner at the ENI Indonesia Health and Safety Awards 2018.
Oceanindo Prima Sarana achieved the Winner of the HSE award in the prestigious meeting run by the ENI Indonesia in Balikpapan
They presented the award during 1st HSE Logistic Safety Meeting at the PT Pertamina Trans Kontinental Shorebase Tanjung Batu on Thursday, February 28, 2019.
Through the 1st HSE Logistic Safety Meeting 2019, which is open to businesses and organizations of shipping across ENI Indonesia contractors, judges consider entrants' overarching occupational health and safety management systems, including practices such as leadership and workforce involvement.
The HSE Awards is celebrating 1 years of presenting highly-regarded and sought after accolades to businesses and organizations which have shown commitment to accident and ill-health prevention.
Oceanindo Prima Sarana picks up a prestigious HSE Award